Time: 6:30 a.m.– 5:30 p.m.
Maryland CD Exhibit Hall Open
Prince George's Exhibit Hall Open
Location: Prince George's Exhibit Hall
Sea-Air-Space Opening Ceremony
Time: 9 a.m.-9:30 a.m.
Speaker: The Honorable Meredith Berger, Undersecretary of the Navy (Performing the Duties Of)
Time: 9:00 a.m.-10:30 a.m.
Speakers: Adm. Mike Gilday, Chief of Naval Operations
Gen. David Berger, Commandant of the Marine Corps 
Adm. Karl Schultz, Commandant of the Coast Guard 
Moderator: Mr. Francis Rose, Vice President, Multimedia Solutions, FedScoop
Location: Potomac AB
What does it take to command and lead our maritime forces, from national security threats to emerging near-peer competitors and the ever-evolving changes and challenges in a post-pandemic world? In a State of the Forces address, our panel of service chiefs will discuss the myriad opportunities and obstacles our commanders face while operating on land, sea, air and space.
Asia-Pacific: A U.S. Defense Strategy
Time: 11 a.m.-12 p.m.
Speakers: Brig. Gen. Sean Salene, Director, Strategy and Plans Division, Plans, Policies & Operations, Marine Corps Headquarters
 Mr. Elbridge Colby, Senior Adviser, WestExec Advisors 
Location: Maryland A
What is our strategy for victory in the Pacific in the 2020s? Hear our experts discuss how to navigate the tough choices between day-to-day presence versus warfighting, near versus longer term, forward posture versus surge/long-distance in light of the overriding challenges from China. What would a strategy for effective deterrence and defense in Asia look like?
The Geostrategic Importance of the Arctic
Time: 11 a.m.-12:15 p.m.
Speakers: Adm. Linda Fagan, Vice Commandant, U.S. Coast Guard
Rear Adm. Ewa Skoog Haslum, Chief of Navy, Swedish Navy
Mr. Chris Henderson, Deputy Commissioner, Canadian Coast Guard
Rear Adm. Ronald J. Piret, Commander, Naval Meteorology and Oceanography Command, U. S. Navy
Moderator: Maj. Gen. Randy "Church" Kee, Senior Adviser, Arctic Security Affairs, Ted Stevens Center for Arctic Security Studies, U.S. Department of Defense

Location: Potomac CD
The evolving environmental conditions in the Arctic are the engine for change across strategic and operational landscapes, and raises new national security challenges that also include human safety, environmental protection, maritime governance, and responsible economic growth. Safeguarding international law and ensuring this region remains a "Zone of Peace" requires robust cooperation across local, tribal, state, national, and international stakeholders in both the public and private sectors. As access to this remote and operationally harsh region increases, this panel will discuss the ever-increasing geostrategic importance of the Arctic and how to cooperatively address the challenges ahead.
Transition Connection Job Fair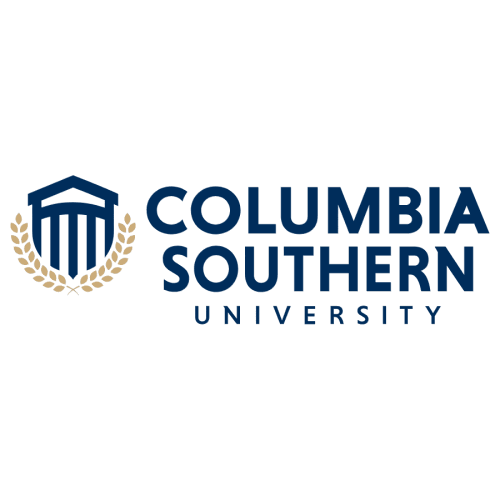 Time: 11 a.m.-5 p.m.
Featured Speakers: 
11:00 USA (Ret) Rahn Bass, Columbia Southern University
Educational Opportunities for Military Members and Families
11:30 Jenn Burks, VA Dept of Veterans Services:
Marketing Your Civilian Career via LinkedIn
12:00 Stacey Harris, Military Spouse Jobs
12:30 Katie Spinazzola, VA Dept of Veterans Services:
What Hat to Wear after Service
1:00 CDR USCG (Ret) Richard Hartley, FedPoint
Understanding Your Federal Benefits
1:30 Alfredo Torres, VA Dept of Veterans Services
Navigating Mental Health During Transition
2:00 Keynote Address: Matt "Mohawk" Denny
Transitioning your Brand: From Uniform to Polo Shirt 
Location: Cherry Blossom Ballroom
Lunch and Learn: Made in America
Time: 12:30 p.m.-1:30 p.m.
Speakers: Mr. Tracy Howard, CEO, Sparton
Mr. George Whittier, CEO, Fairbanks Morse Defense
Moderator: Rear Adm. Mark Buzby,  Former Administrator, Maritime Administration, Retired U.S. Navy 
Location: Maryland A
China is accelerating its shipbuilding capacity at an alarming pace, and Russia is test firing hypersonic missiles from submarines. America has fallen behind. What do our sea services need in order to regain the upper hand and how can Congress deliver? We will hear from our expert panel who will describe their experiences as longstanding professional staff members in the defense domain, as well as what they consider to be key priorities in reasserting American maritime superiority. Our speakers will also delve into matters related to predicted future defense budgets and what constraints they may impose. Join us for this important discussion with two of Washington's most qualified experts on matters of American military might.
Sea Services Luncheon: Shipbuilding, Challenges and Opportunities
Time: 12:30 p.m.-2 p.m.
Speaker: Ms. Kari Wilkinson, Executive Vice President, HII, and President Ingalls Shipbuilding
Location: Potomac AB
The President of one of the country's largest shipyards will address some of the challenges of workforce acquisition and supply chain resiliency in today's shipbuilding industry, as well as the opportunities that exist in strong partnerships, agile processes and predictability to enable affordability, execution and surge capacity for our Nation's shipbuilding industrial base. At its core, shipbuilding is team sport, requiring the best skills from industry, customer partners, and other key stakeholders all with a common mission – the defense of our nation.

Ticketed Event
Dept. of the Navy Autonomy and Advanced Autonomous Technologies
Time: 2:00 p.m. – 2:45 p.m.
Speaker:  Mr. Larry Ryder,  Vice President, Business Development and External Affairs, Austal USA, Co-Chair, Association for Uncrewed Vehicle Systems International Maritime Advocacy Committee
Mr. Jason Potter, Professional Staff Member, Senate Armed Services Committee 
Moderator: Rear Adm. Casey Moton, PEO Unmanned and Small Combatants, U.S. Navy
Location: Maryland A
The development and production of unmanned surface and undersea vehicles for naval operations hinges on advances in autonomy and a host of associated technologies across the AI, rapid software development and man/machine teaming realms. Recognizing the importance of this emerging warfighting domain, the Department of the Navy has recently established a new Acquisition Executive Agent Autonomy. In cooperation with industry partners, the department is also seeking to leverage rapid acquisition processes for developing the architectures, software and supporting technologies required to enable unmanned maritime systems' full operational potential. The department also intends to learn from other agencies and organizations also employing autonomous systems, such as NOAA. Join this panel of unmanned experts as they discuss the mission and functions of the new EA Autonomy directive, how autonomous developments are being integrated into experiments and fleet-based demonstrations and the implementation path ahead for autonomous technologies.
Time: 2:15 p.m.-3:30 p.m.
Speakers: Dr. Ely S. Ratner, Assistant Secretary of Defense for Indo-Pacific Security Affairs, U.S. Department of Defense
Adm. Samuel Paparo, Commander, U.S. Pacific Fleet
Vice Adm. Michael F. McAllister, Commander, Pacific Area, Commander, Coast Guard Defense Force West
Ms. Camille P. Dawson, Deputy Assistant Secretary, Office of
Public Affairs and Public Diplomacy and Regional and Security Policy, Bureau of East Asian and Pacific Affairs, U.S. Department of State
Mr. Tom Jones, Corporate Vice President and Sector President, Northrop Grumman
Moderator: Dr. Steven Wills, Center for Maritime Strategy, Navy League of the United States
Location: Potomac CD
A peaceful, free and open Indo-Pacific is vital to the U.S. and its allies' economies in the 21st century. All nations should enjoy unfettered access to the seas and airways upon which all nations' economies depend. Panelists will discuss what it takes to maintain safe sea lines of communication and growth in such a large and dynamic region.
Understanding the Threat of Tomorrow,
and the Capabilities Needed to Win
Time: 2:30 p.m.-3:30 p.m.
Speakers: Brig. Gen. Richard S. Stapp, Vice President and Chief Technology Officer, Northrop Grumman Corp., Retired U.S. Air Force
Rear Adm. Danelle Barrett, Retired U.S. Navy 
Rear Adm. C.J. Jaynes, Executive Technical Adviser, Intelligence & Space, Raytheon Technologies, Retired U.S. Navy
Maj. Gen. Matt H. Molloy,  Director, National Security Group & DoD Program Management Office, Dell Technologies, Retired U.S. Air Force
Rear Adm. David A. Welch, Retired U.S. Navy
Moderator: Adm. Scott Swift, Retired U.S. Navy
Location: Potomac 1-3
The peer and near-peer adversaries of the 21st century warfighting environment are fielding new capabilities at never-before-seen speed and scale. These adversaries are using artificial intelligence, machine learning, automation, hypersonic technologies, ever-expanding frequencies, distributed sensing, and data fusion to counter U.S. capabilities across domains and pace American and allied forces.
At the same time, industry is developing advanced technologies to fight and win in this new environment, which will change the way warfighters conduct their missions. These new technologies will be developed rapidly, deployed immediately and leveraged in a way that eliminates the challenges associated with end-user cognitive loads. To ensure success, the U.S. government and industry must adopt truly open architectures that enable the rapid integration of these ever-advancing capabilities.
The Future of Shipbuilding: A Congressional Discussion
Time: 3 p.m.-3:45 p.m.
Speakers: Rep. Joe Courtney, Chairman, Seapower and Projection Forces Subcommittee
Rep. Rob Wittman, Ranking member, Seapower and Projection Forces Subcommittee
Moderator: Mr. Bryan Clark, Senior Fellow, Hudson Institute
Location: Maryland A
The future of maritime presence requires both imagination and pragmatism. Unprecedented concepts for amphibious and unmanned vessels are upending conventional designs and battle plans, yet the logistical and financial impediments have not been adapted to meet modern needs. How can we increase shipbuilding capacity, develop and maintain a uniquely skilled workforce, conduct maintenance operations in a timely and efficient manner, and keep our sea services afloat in a new era of strategic rivalry? Hear from two of the most active and experienced congressional advocates for American sea power as they discuss the challenges, opportunities and future priorities for U.S. shipbuilding.
Space: The Next Warfighting Domain
Time: 3:30 p.m.-4:45 p.m.
Speakers: Maj. Gen. Ryan Heritage, Commander, U.S. Marine Corps Forces Cyberspace Command, Commander, U.S. Marine Corps Forces Space Command 
Cmdr. Damon Melidossian, Space Development Agency, U.S. Department of Defense 
Mr. Gregg Bell, Space Systems Division Vice President, Electro Mechanical Systems, CAES
Dr. Angel R. Smith, Partner, Mission Solutions & Customer Expansion,
Microsoft
Moderator: Rear Adm. James Butler, Information Warfare Community, Retired U.S. Navy
Location: Potomac AB
Crucial to our national defense, space is quickly gaining prominence as another warfighting domain in addition to land, air and the sea. What will the future of warfighting look like as nations all race to conquer this new military high ground? Experts will discuss how to defend this domain and protect the our national military, civil and industrial space systems.
Global Maritime Leadership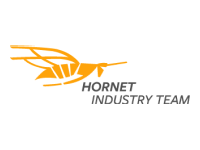 Time: 3:45 p.m.-5:00 p.m.
Speakers: Adm. Gabriel Perez Garces, Chief of Naval Operations, Colombian Navy
Rear Adm. Eric Ver Hage, Commander, Navy Regional Maintenance Center and Director, Surface Ship Maintenance, Modernization, and Sustainment, U.S. Navy
Mr. Jed Royal, Deputy Director, Defense Security Cooperation Agency
Moderator: Rear Adm. Anthony Rossi, Director, Naval International Programs, Office of the Secretary of the Navy 
Location: Potomac CD
Join as the Navy International Programs Office facilitates a panel discussion with distinguished naval officers from around the world.  This panel will be moderated by Deputy Assistant Secretary of the Navy for International Programs, Rear Adm. Tony Rossi and will include Navy leadership from across the globe discussing how to valance capacity building, fleet modernization, and sustainment.
Atlantic Maritime Security Concerns
Time: 4 p.m.-5 p.m.
Speakers: Vice Adm. Steven Poulin, Commander, Atlantic Area, U.S. Coast Guard
Mr. Lyston Lea II, Principal Adviser, U.S. National Maritime Intelligence Integration Office
Mr. Allen Gardner, Chief Technology Officer, Skydweller Aero Inc.
Moderator: Mr. Stephen Floyd, Fellow, Institute of International Economics Law
Location: Maryland A
The Atlantic Basin serves as a strategic sea line of communication and provides the connective tissue for economic growth in Africa, Europe, and the Americas. But complex problems threaten regional peace and stability. For instance, illegal, unregulated, and unreported (IUU) fishing challenges maritime governance, and distant water fishing fleets threaten environmental, economic, and security interests. Panelists will discuss the risks of IUU fishing alongside similar cross-sectoral challenges, like the impact of climate change, the persistence of illegal maritime trafficking, and the increased economic and military involvement of China and Russia. How can the United States best address such multifaceted maritime security issues in the Atlantic Basin? How can we leverage emerging technologies and collaborate with partners to enhance maritime domain awareness, improve maritime governance, and protect the region's shared economic prosperity?"
International Maritime Reception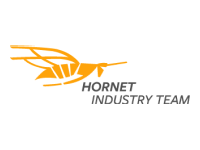 Location: Potomac Pre-Function and Deck
Ticketed Event